Basketball Court Mural, City of Baltimore 2022.
- Basketball court artwork design.
- Court unveiling event activation.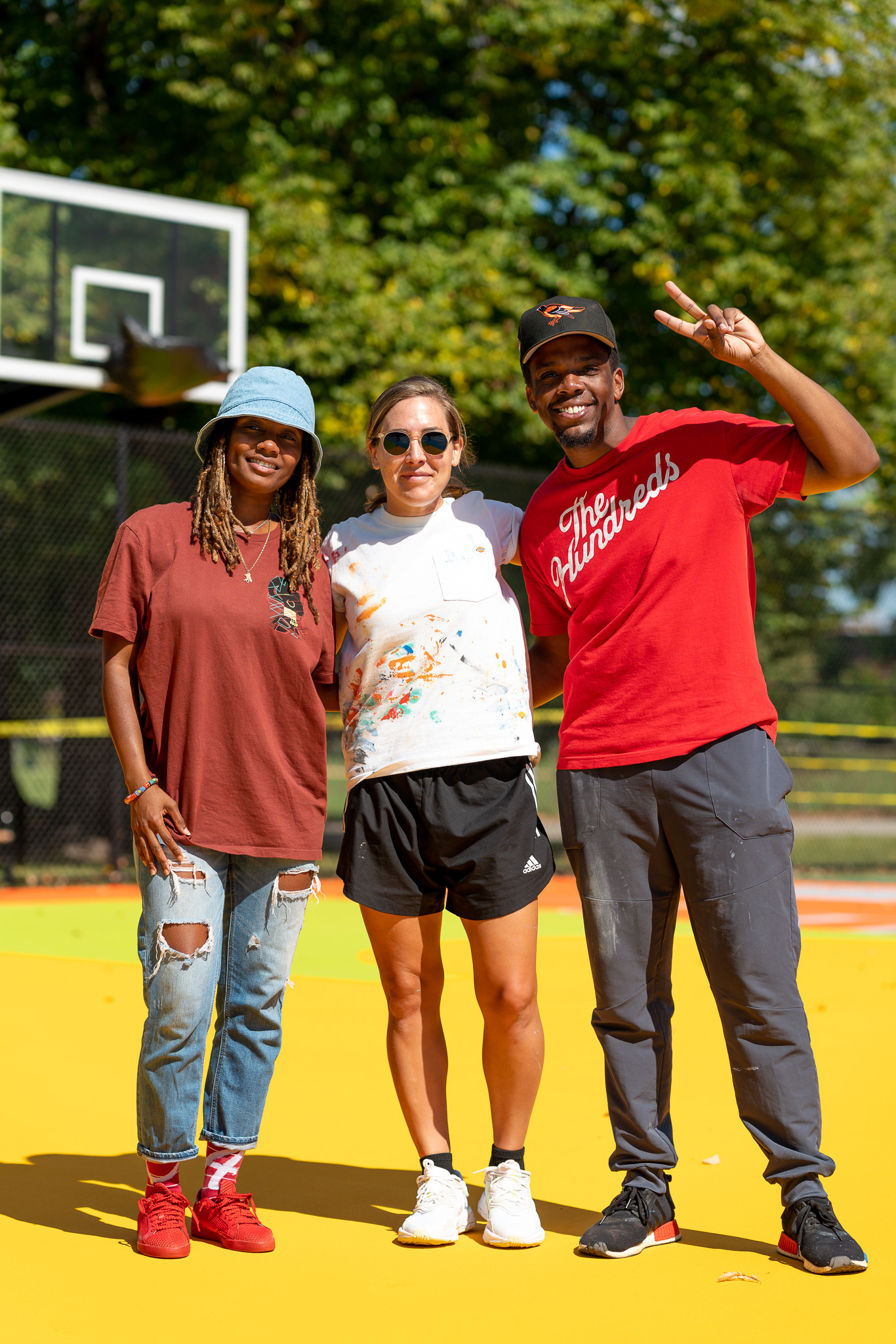 We had the idea to create a more vibrant, inviting atmosphere to Patterson Park, Baltimore MD. The process began with ideation and concepts for the community to choose from. Brainstorming ideas to designing in Adobe Illustrator are the preliminary steps necessary before actually painting the courts. This court artwork was designed and helped installed by Ground Zero Studio owner, Jordan Lawson.
Court Artwork Installation
A true team effort. We partnered with Project Backboard, Baltimore City Rec & Parks, and a countless amount of volunteers to paint the basketball courts. A fulfilling experience that had a lot of integral steps for completion including measuring the court dimensions, stenciling the artwork, and painting the actual artwork onto the court.
Community Unveiling Event Activation
After successfully painting the basketball courts at Patterson Park, we spear-headed the event activation for the community unveiling of the event. Designing the commemorative t-shirts and activity books, we take pride in bringing a cohesive theme, feel and outreach together to fill the needs of the community. All things design + branding are necessary to bring an idea to life and reach the desired audience.