Brand Identity, Advertising, and Social Media content creation, Sixteen Bars Clothing 2022.
​​​​​​​

Advertising graphics for store essentials.
Social Media Template applications for Instagram.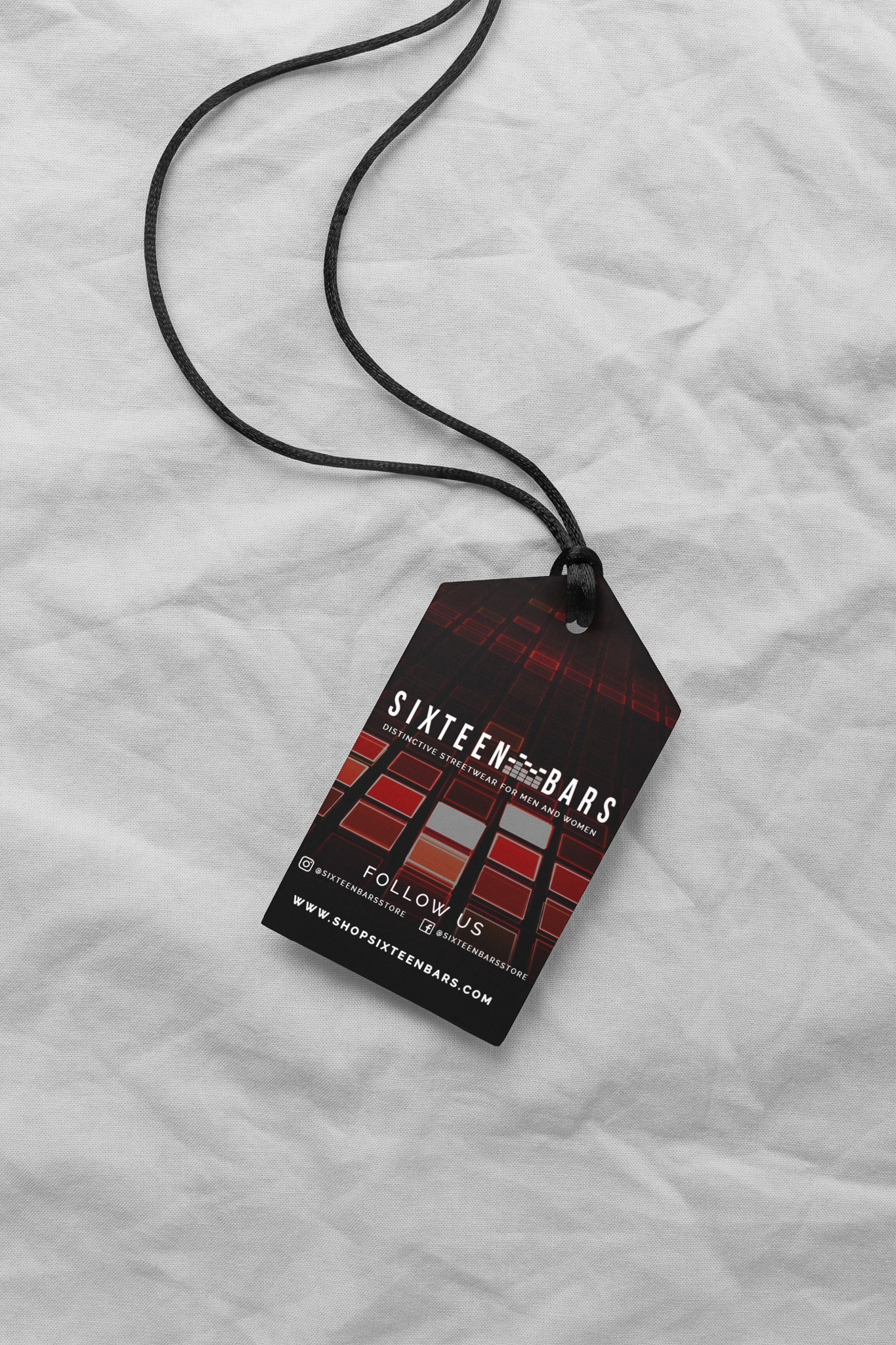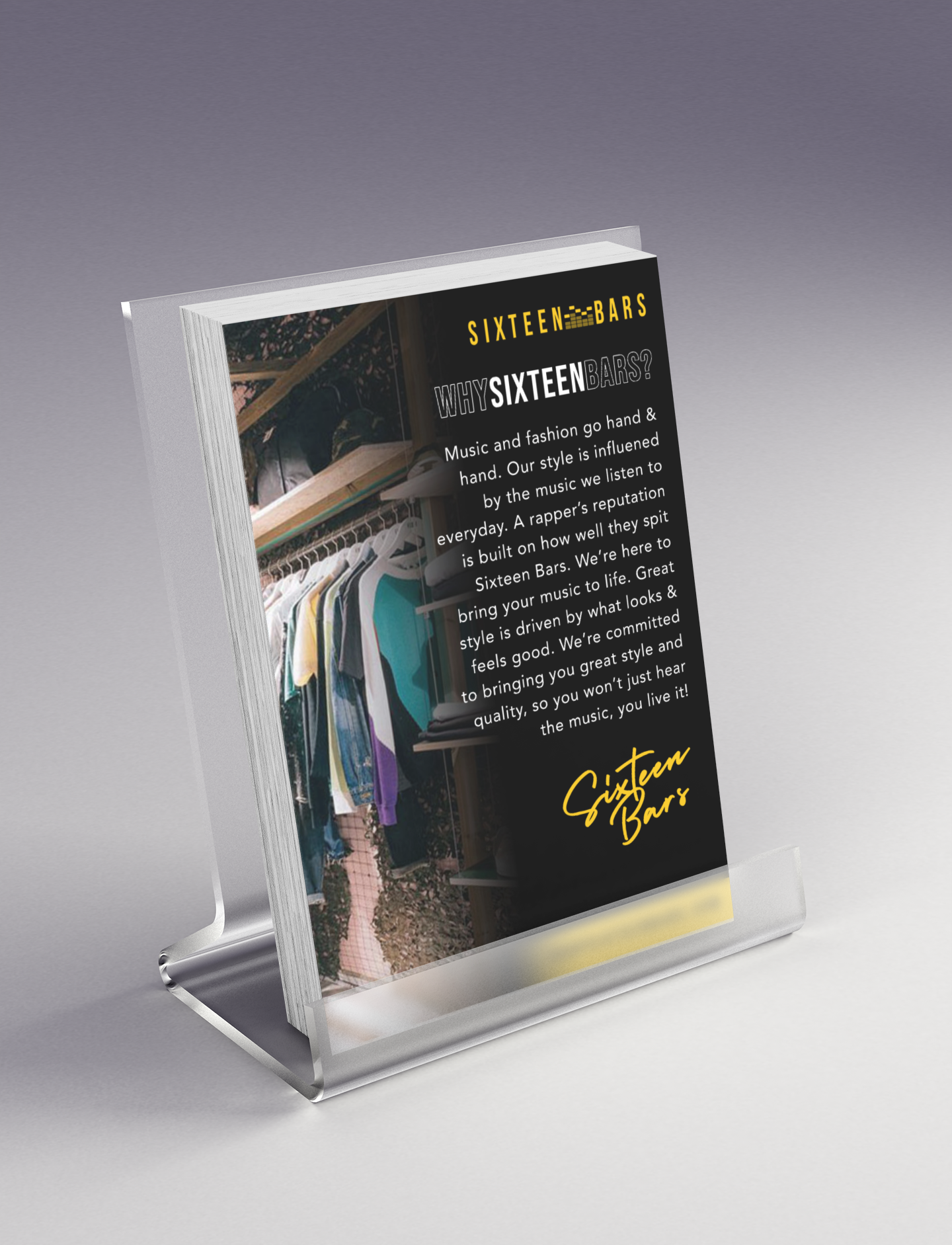 Advertising Store Graphics
My client, Sixteen Bars Clothing Store, uses print collateral to advertise to their customers. Effective design is key to returning customers. You never want to provide print flyers to patrons that doesn't catch their eye and ultimately ends up in the recycling bin. Verbiage is key, along with strategy, to leverage your marketing through advertising.
Social Media Content Creation
Social Media content is essential for online presence in the clothing industry. With effective social media content, you can turn a scroller on social media into paid clientele. The key to the content is not just pretty pictures or cool features. The language and copy has to resonate to your target audience as well. The key is to make your audience comfortable and invite them in to interact and learn more about your business/services.