Brand Identity Overhaul, DJ's Event Planning 2022.
- Social Media Templates.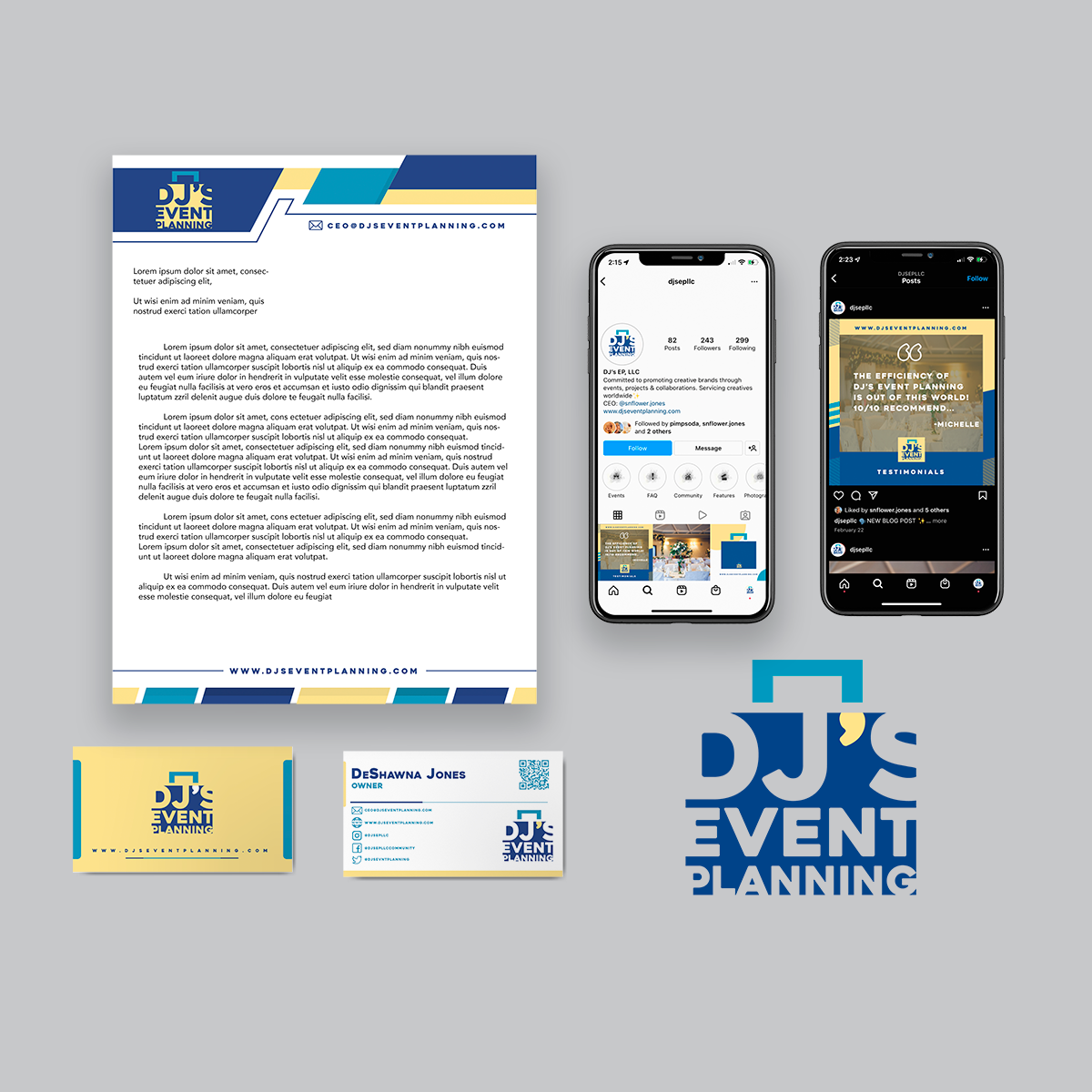 My client was in need for a new brand identity that spoke to her audience in a more professional, contemporary way. With the requirement of keeping the component of a 'suitcase' from the original logo, we were able to hit the mark effectively.
Business cards, an essential component to any business. We used the new branded features of DJ's Event Planning to create a business card of value. Featuring a QR code, this component is important in this digital age.
Letterhead design is just as important as the brand itself. It represents the company and can impart a first impression to its potential customer and/or client. Furthermore, letterheads are used to strengthen the company's image through effective communication. Using the new branded features of DJ's Event Planning to create the letterhead template, this company will be able to stand out when sending proposals, contracts, or applying for business funding.
Social Media templates helps deliver information through eye-striking branded design. The visual appeal of these templates set's this company apart from the others. It also creates a distinct identity of the information shared through social networks.